Sweet and spicy jalepeños peppers
Want something Sweet but with a huge kick?. Let's make pickled sweet and spicy jalepeños peppers. I was wondering what to do with my gazillions of jalepeños from my garden. Here is a recipe you'll save for a long time and use it frequently. This recipe can be adapted to make as canned or refrigerator preserved.
Print Recipe
Sweet Spicy Pickled Jalepeńos Peppers
Quick easy canned jalepenos
Equipment
Water bath canner or Large pot to seal jars, non reactive pot,canning jars
Ingredients
15-20

regular

Jalepenos

2

tbsp

Garlic fresh minced

you can use fresh or jar, I put in a little bit more then the 2 tablesppons.

2

cups

vinegar

I used white distilled

1

cup

sugar

you can use more to add more sweetness

1/2

tsp

salt

I use coarse sea salt

1/2

tsp

pepper

1

cup

water
Instructions
Wear Gloves to cut jalepenos in slices and set aside

Before you start to mix ingredients, turn your water bath canner on or pot of boiling water to get the water ready to can.

Use a non reactive pot on stove set to low and add the ingedients, mix together

Cook on stove, boil for 5 mins ,turn to simmer for 10 mins

Add your fresh sliced jalepenos to the sterilized jars Using Gloves is a plus so you do not get burned from the peppers.

Remove pot from stove and ladle liquid into jars of peppers leaving a little head space but enough to cover the peppers fully. Do not twist the lids completely on.

Can for 15 mins. Remove and cool , twist lids tightly

These will last up to a year in pantry. I have friends who eat these and they love them.

You can determine the amount of jalepenos by your jars I used wide mouth pint size jars , I have a abundance of peppers and canning them is the best way to preserve them to last throughout the year. You can omit the canning step by placing the jar in the fridge as well it will keep for several weeks.
Slice the Jalepeños with gloves, If you do not use gloves you will get burned and it takes several days to get the pepper burn from your skin.
These are sliced and put in jars to can, I did one jar of whole jalapeños for my husband for him to eat with certain food. I use the ball fresh tech canner for my canning.
One the jars are full, Add the Liquid over the peppers, twist lids and either you can water can them or refrigerate for several weeks. The finished product is 4 beautiful pickled sweet and spicy jalepeños pepper jars.
Happy Pickled Pepper Making :).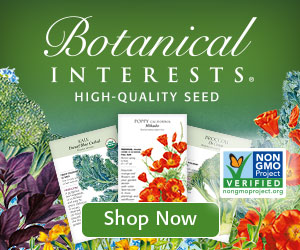 Leave a comment